TBJ manufactures a wide variety of animal care equipment designed specifically for vivariums. We have long been the trusted source of high-quality veterinary medical equipment. We understand the implications and importance of equipment that you can not only depend on every day, but equipment that expedites the processes of the workplace. That is why we pride ourselves in creating animal care equipment that achieves these ends. If you're unable to find a product that seems right for your facility after browsing our selection, don't hesitate to contact us today and request something specific to your needs. Our team of industry and manufacturing experts is capable of creating custom veterinary medical equipment that can be configured to accommodate the needs of most facilities regardless of size and application.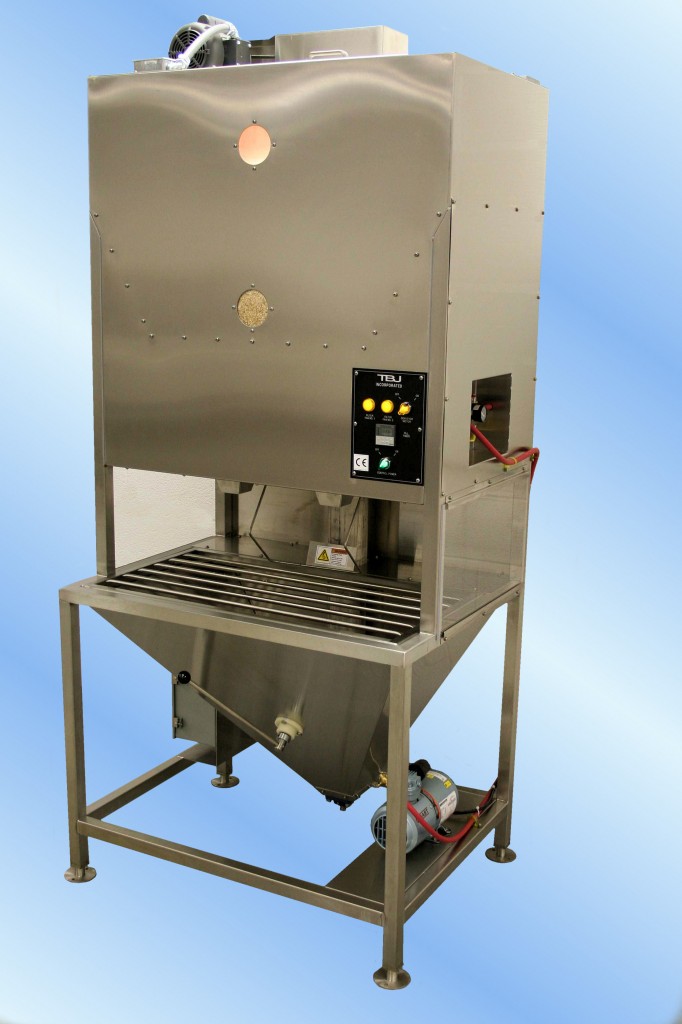 Bedding Dispensers
TBJ Bedding Dispensers are designed to provide a means for filling animal cages with bedding material quickly and accurately with free flowing bedding material, while also controlling the dust associated with wood chip or corn bob type animal bedding materials.
See More Products >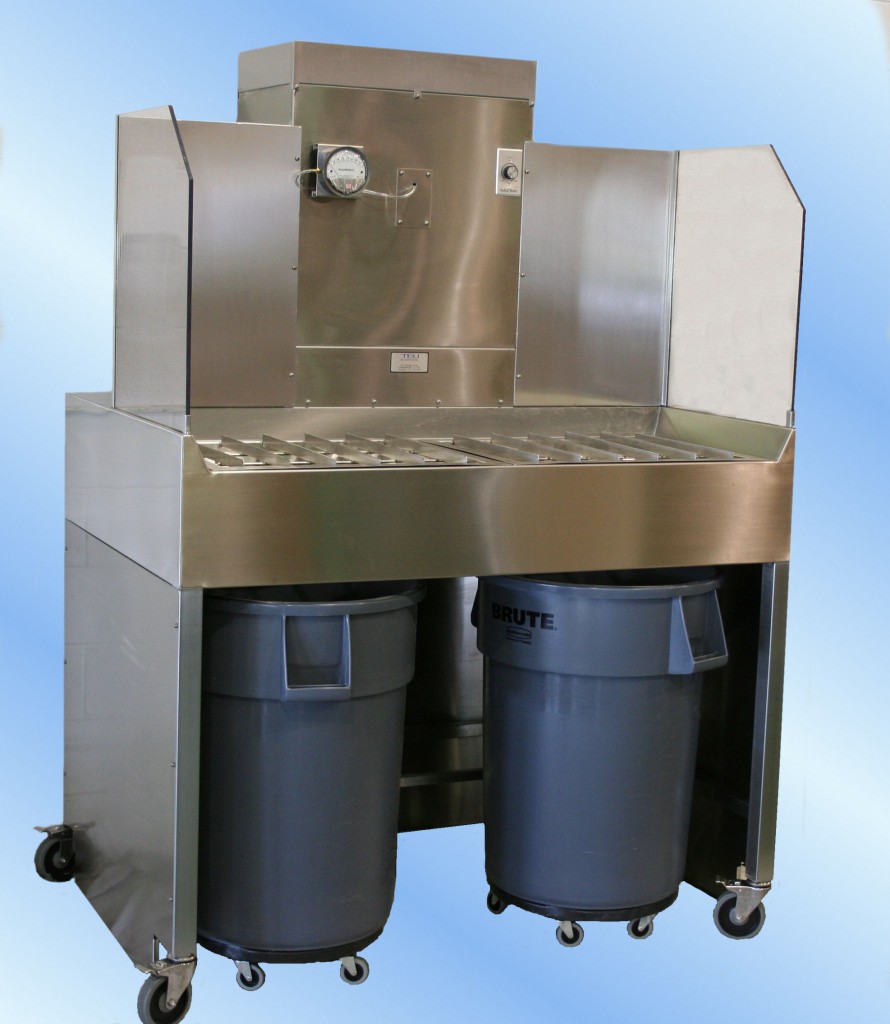 Bedding Scrapping Stations
TBJ Bedding Scrapping Stations are compact, economical ventilated bedding scrapping stations that are designed to connect to building exhaust connection. Dust, dander and particulate are ventilated around the work area and scrapping grid and captured in a removable, washable filter.
See More Products >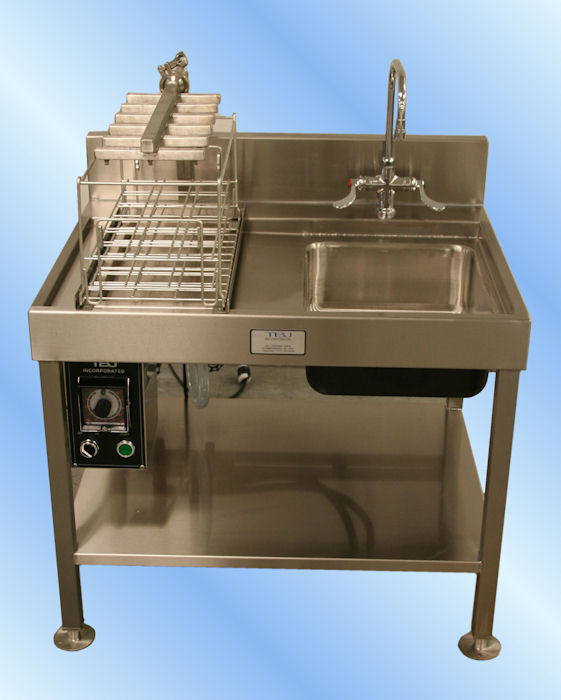 Water Bottle Filling Stations
TBJ's bottle filling stations allow for quick, precise filling of cased bottles. Hand-held, wall-mounted, and floor-standing models are available. These units can be designed for manual, foot pedal or timer controlled push-button operation. Easy – Quick – Accurate
See More Products >
Water Bottle Baskets
TBJ manufactures a complete line of standard and custom stainless steel water bottle baskets. All baskets include a stainless steel neck lock retainer. Mesh retainer lids are available as an option. Custom sizes are available and require a sample bottle be provided prior to fabrication.
See More Products >
Animal Isolation Cabinets
TBJ's Animal Isolation Cabinets are multi-purpose units that can be used to quarantine animals for diagnosis, prevention and treatment of disease, physicological and nutritional stabilization of newly received animals, and to conduct clinical tests avoiding cross-contamination.
See More Products >
Animal Transport Cages
TBJ manufactures a custom lightweight aluminum animal transport cages for small and mid-sized animals.
See More Products >
Stanchions
TBJ designs and manufactures research housing units, transfer restraint cages, and metabolism units for a variety of animal.
See More Products >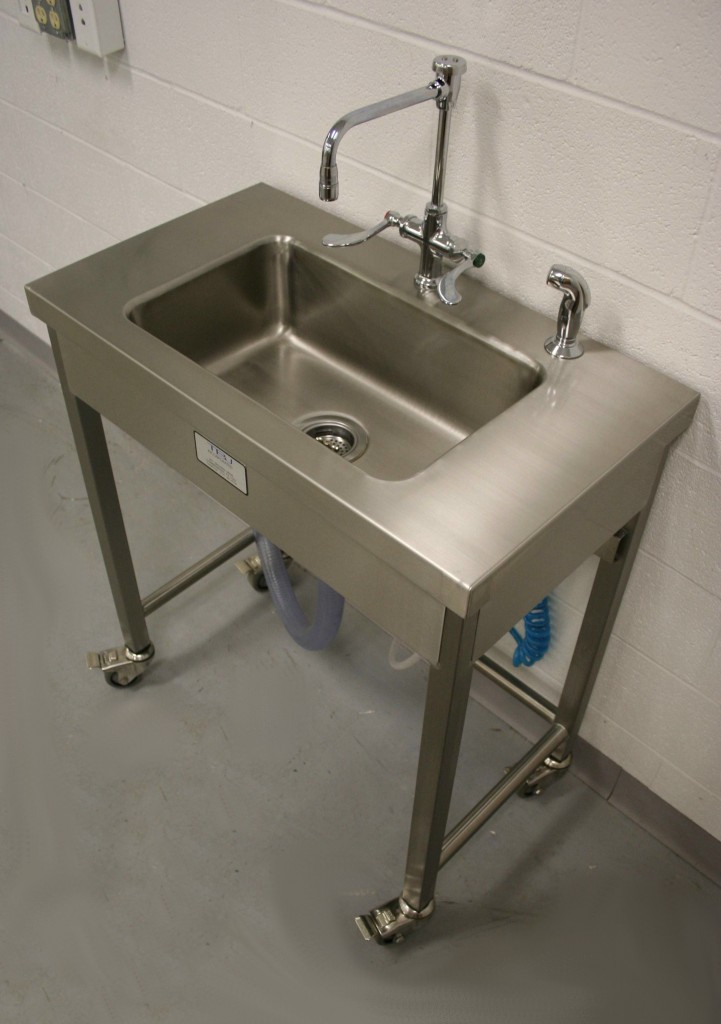 Mobile Sinks
TBJ Mobile sinks are provided with quick connect fittings that enable you to move the sink from room to room thus eliminating the need to install a fixed SINK in every room resulting in saving valuable floor space and reducing equipment costs.  Units are availabe with an open tubular base or a cabinetized base.
See More Products >