Vented Workstations and Tables from TBJ Inc. are manufactured to not only meet, but exceed the needs and expectations of your facility. Built to withstand the harshest of working conditions from chemicals to general wear from use, our workstations are a testament to our commitment for excellence. At TBJ we do more than just provide you with a reliable product: we provide you with a reliable product that caters to the particular demands of your clinic or facility. Our equipment can be customized upon request to ensure you're getting the right, deliberate specifications—every time. From hospitals, to laboratories, to facilities throughout the country, since our very inception TBJ has been the leading supplier of tables for multi-purpose functionality. Our friendly and professional team of experts is always ready to help. Don't hesitate to pick up the phone or contact us today.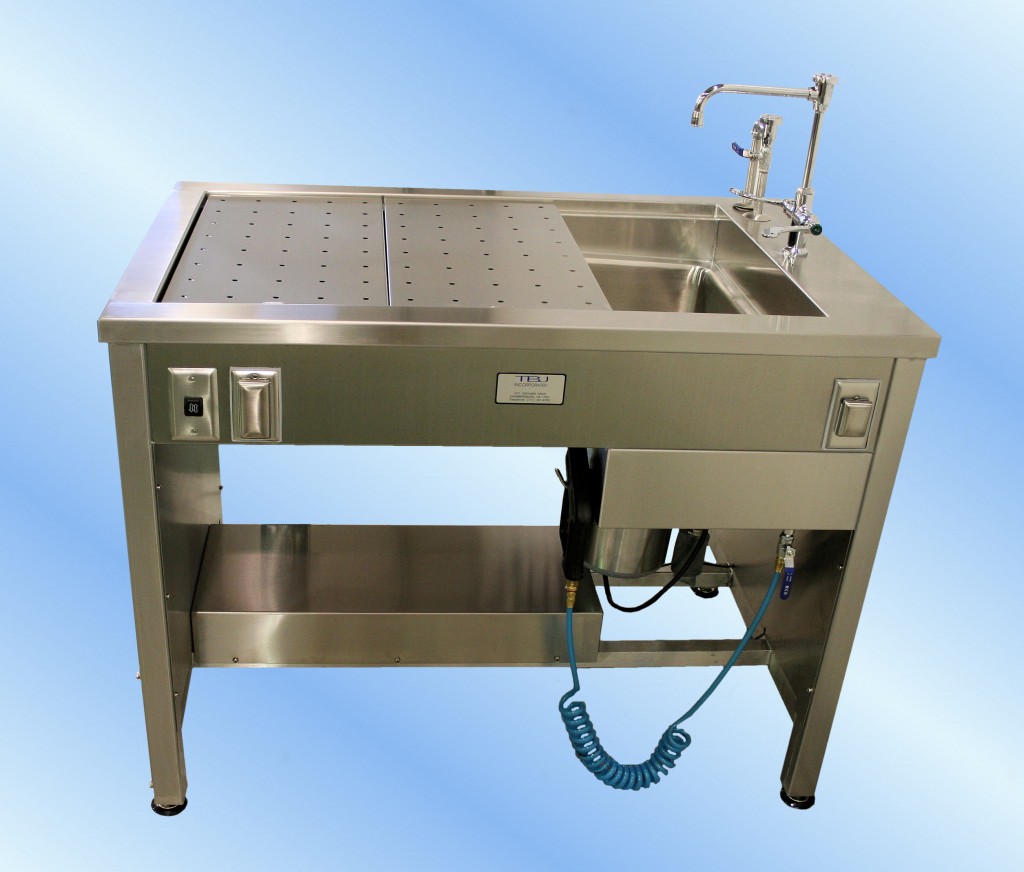 Necropsy/Dissection Tables
TBJ Non-Vented Necropsy/Dissection tables are economical tables that are ideal for necropsy procedures where odor containment, aerosols and vapors are not of significant concern. Our hydraulic necropsy/surgical tables are designed for use with larger animals and are available with a wide variety of table top configurations and weight capacities.
See More Products >
Hydraulic Base Large Animal Tables
TBJ offers a wide variety of ergonomic ventilated small animal surgery workstations designed to control, capture and exhaust waste anesthesia gases to protect technicians and keep exposure limits well below NIOSH recommended limits. Available in both backdraft and downdraft designs, workstations can be equipped with numerous options including adjustable scavenging arms, height adjustment, GFCI outlets, LED surgery lights, storage drawers, pullout Mayo tray, integral vaporizer and casters for portability.
See More Products >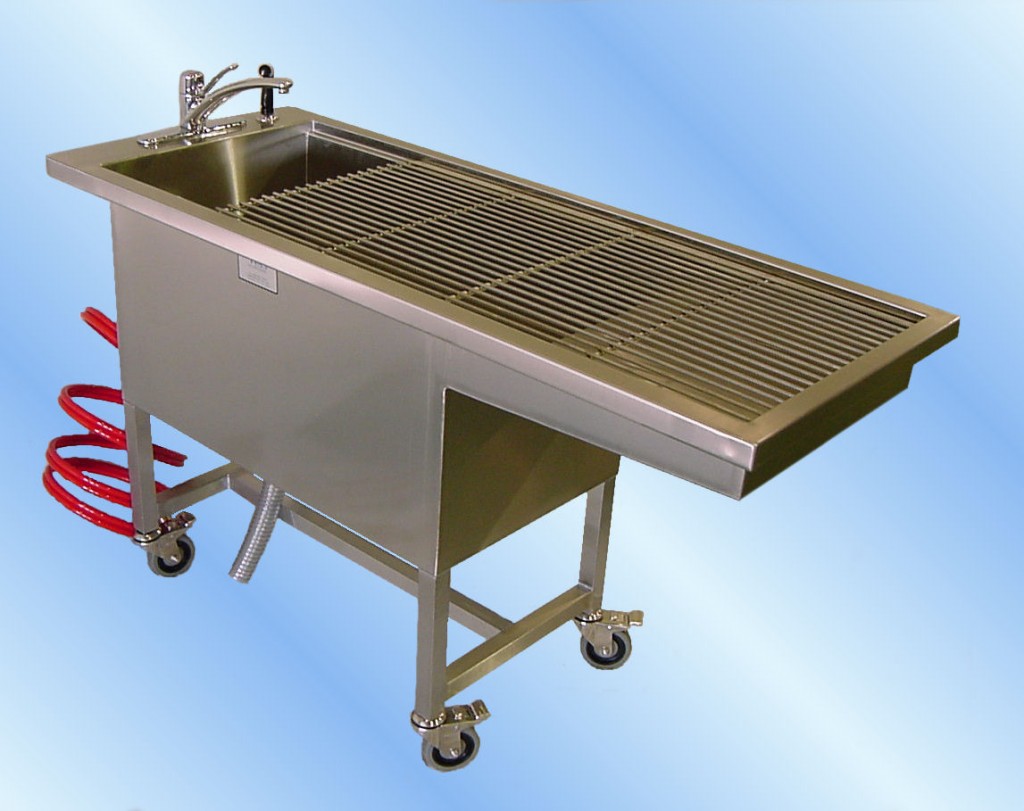 Exam Tables
TBJ offers a variety of Multi-Purpose tables that are designed for use in vivariums for the care of small to medium animals. These models include procedure tables, wall-mounted fold down tables, multi-purpose tub/tables and prep tables.
See More Products >
Non-Vented Work Station Options
Striving to achieve the perfect integration of features, form, and functions, TBJ Workstation options and accessories allow easy adaptation and installation to pre-existing and/or new equipment. Think about what could help you work more efficiently. Take a look at some of the existing options we have available and then tell us what you need us to create. There is no need to compromise or lower your expectations. We can custom design and create a TBJ system that is just right for you and your expectations.
See More Products >