TBJ offers a complete line of made to order stainless steel work sinks specifically made for laboratory and hospital use.
Sink lengths and widths be be customized and they are available with single, double, and triple bowl configurations.
A full line of optional features such as foot pedal controlled faucets, electronic faucets, spray guns, integral ultrasonic cleaners, and lever handle drains are available.
Scrub Sink Model SS 16-22-10-FS
Scrub Sink Model SS 16-45-8 WM
Scrub Sink Model SS 16-45-8-FS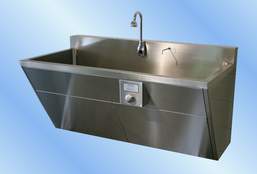 Scrub Sink Model SS 27-52-WM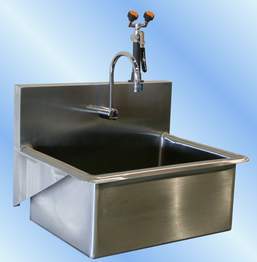 Scrub Sink Model SS 16-22-10 WM