Company Background
Established in 1992, TBJ was founded by three brothers, Todd, Bryan and Jeff Campbell, and their father John. John, had recently sold his successful medical and laboratory equipment manufacturing business. The Campbells, with a combined 75 years of experience in the medical and laboratory equipment field, retained the rights to their innovative "downdraft" laboratory workstation and set out to fill an important role in the marketplace: serving as a single source for research, pathology and histology professionals to turn to for equipment designed to control hazardous fumes and chemicals associated with laboratory procedures.
Nature of Business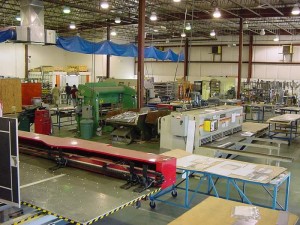 TBJ, Incorporated is a worldwide leader specializing in the design and fabrication of ventilated workstations and associated equipment for the laboratory, research and pharmaceutical industries. More than that, it's a company with a well-deserved reputation for providing high-quality, customized solutions for necropsy, histology, pathology, animal research and special procedure applications.
Company Details
TBJ Inc.
1671 Orchard Drive
Chambersburg, PA 17201
Telephone: (717) 261-9700
Fax: (717) 261-1730
Details Continued . . .
Duns Number – 799129770
Federal EIN – 25-1692958
Cage Code – 08KX0
GSA Contract # – GS-07F-066AA
NAICS Code – 339999
Quality Standard ISO 9001:2015 Certified
Payment Information
Markets Served
Hospitals
Anatomic Pathology & Histology Departments
University Anatomy/Research Facilities
Pharmaceutical Research Laboratories
Medical Examiners
Animal Research
Major Products
Grossing Workstations
Ventilated Workstations
Dissection Tables
Necropsy Tables
Animal Care Equipment and Accessories
Animal Surgery Tables
Laboratory Casework
Dissection Instruments
Formalin Dispensing Stations
Sterile Processing Work Sinks
Sterile Processing Prep & Pack Tables