Digital Camera Holder
Adjustable Height Perfusion Shelf
Computer Unit Holder
Inch/Centimeter Scale
IV Pole
Magnetic Instrument Holder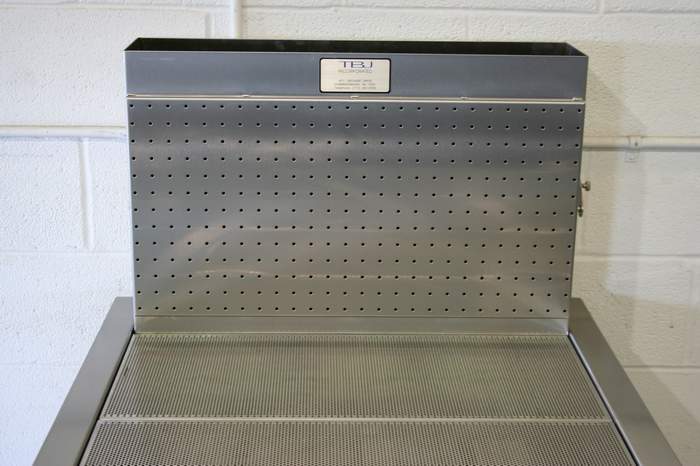 Stainless Steel Pegboard Holder
Pull Out Mayo Tray
Safety Splash Shield
Digitally Controlled Surgical Warmer
Tie Down Bars
Adjustable Height Perfusion Shelf

The adjustable height perfusion shelf is designed to support a carboy full of solution for gravity flow of the solution during perfusion procedures. The perfusion shelf is adjustable from 24" to 48" above the work surface so that the flow rate can be adjusted. The shelf locks securely into place at 2" increments.


Digitally Controlled Surgical Warmer

Our digitally controlled surgical warmer is designed to provide localized warming to maintain body temperature during small animal surgery procedures. Constructed of type 304 stainless steel, the warmer includes an easy to ready digital temperature display and simple"up" and"down" push button thermostatic control. Overall dimensions of the heated work are are 18" x 22". 120 volt plug in connection.


Tie Down Bars

Tie down bars with adjustable cleats are an option available on many TBJ tables. The bars are used for positioning and securing animals during surgery and necropsy procedures. A stainless steel bar is located on each side of the table. Each bar has two adjustable cleats that slide horizontally on the bar.