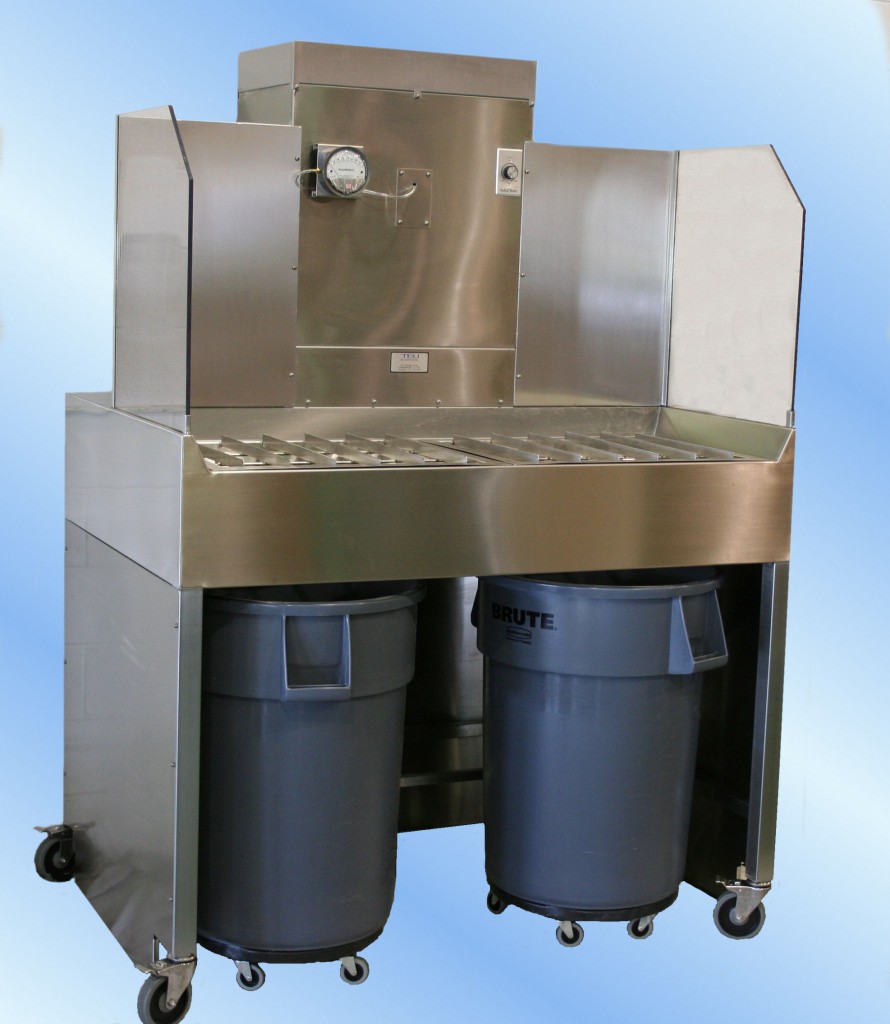 Make animal waste management and bedding replacement quick and easy with bedding scrapping stations from TBJ. Replacing soiled material has never been this simple. Our inventory offers compact, economical, and ventilated bedding scrapping stations. Models are designed to attach to building exhaust connections or for use as self-contained units with internal blower and filter modules. Dust, dander, and particulates are ventilated around the work area and scrapping grid while the removable and washable filter captures debris and waste. Keep your facility sanitary and increase effectiveness by shopping one of our many different options. We have single and double bedding scrapping stations designs for all your animal waste management needs. Our bio-economical products will not only help fight against workplace contamination, but they'll also reduce gross facility costs.
Downdraft Bedding Scrapping Station Model BSS-2DD
The Model BSS-2DD Downdraft Bedding Scrapping Station is a double station downdraft bedding scrapping station that is designed to connect to building exhaust connection. Dust, dander and particulate are down drafted around the work area and scrapping grids and captured in two removable, washable filters.


Features:
Two removable scrapping chutes with grid
Type 304 stainless steel construction
10" duct connection
Overall dimensions: 54" x 30" x 42" high work surface
PDF Information Sheet